Welcome to the Brumbaugh Law Firm
We Focus on Elder Care and Estate Planning
What is elder law? Elder law is a growing field of law that deals with the issues faced by the fastest growing segment of the U.S. population, seniors. With the goal of Asset Protection and aging in place, this area of law combines parts of Long Term Care Planning, Medicaid Planning, Estate Planning, and Veterans' Benefits, where applicable.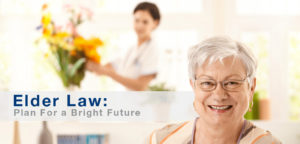 With proper planning (getting your "ducks in a row"), you can protect your hard-earned money from the devastating cost of a nursing home, perhaps even allowing yourself to stay in your home rather than move into a nursing home. You can do all this without selling your home, without wiping out your life savings, without leaving your spouse penniless, and still leave an inheritance for your children.
The Brumbaugh Law Firm offers free informational seminars and events as well as individualized legal services to help you navigate the evolving issues surrounding elder law and estate planning so you can create the best plan for you and your family's future.
---
COMPASSIONATE  •  DEDICATED  •  KNOWLEDGEABLE