Covid-19 Updates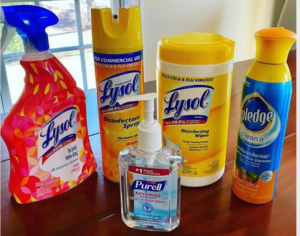 March 23, 2020
We will remain open as an exempt business under the Governor's Stay at Home Order announced today. We will reassess each day and keep everyone updated here if anything changes.
However, we are offering the families who need our assistance options to have appointments by phone or through computer video (It's easier than you'd think if you aren't familiar with it. We will walk you through it.). Of course, you are still welcome to come in and we can conduct the meeting face to face while complying with the social distance rules.
In absolute seriousness- please meet Brumbaugh Law's best friends. In lieu of the current Coronavirus concerns, we are taking *every* precaution in keeping our clients and ourselves safe. We are using our best friends to properly disinfect every single door handle, light switch, chair, and table surface BEFORE and AFTER every single client meeting . We are cleaning multiple times a day!!
The healthy employee(s) who do come into the office are practicing proper hand washing washing as soon as they enter the building. They also wash their hands diligently before and after every single meeting. Hand sanitizer will be provided for our clients and ourselves to use at will.
Everyone's safety is our utmost priority and not something we are taking lightly! We hope you and yours remain healthy during this time period.
Welcome to the Brumbaugh Law Firm
Specialists in Elder Care and Estate Planning
What is elder law? Elder law is a growing field of law that deals with the issues faced by the fastest growing segment of the U.S. population, seniors. With the goal of Asset Protection and aging in place, this area of law combines parts of Long Term Care Planning, Medicaid Planning, Estate Planning, and Veterans' Benefits, where applicable.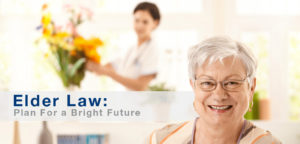 With proper planning (getting your "ducks in a row"), you can protect your hard-earned money from the devastating cost of a nursing home, perhaps even allowing yourself to stay in your home rather than move into a nursing home. You can do all this without selling your home, without wiping out your life savings, without leaving your spouse penniless, and still leave an inheritance for your children.
The Brumbaugh Law Firm offers free informational seminars and events as well as individualized legal services to help you navigate the evolving issues surrounding elder law and estate planning so you can create the best plan for you and your family's future.
---
COMPASSIONATE  •  DEDICATED  •  KNOWLEDGEABLE