Brumbaugh Law Firm is an estate and elder care planning law firm focused on helping people through the complex and confusing maze of balancing the desire to live independently as long as possible while preserving the family assets from the cost of probate and long-term care. While these are the faces you may deal with and see, Brumbaugh Law Firm has several other team members that are not client facing working behind the scenes.
About Michael L. Brumbaugh, Co., LPA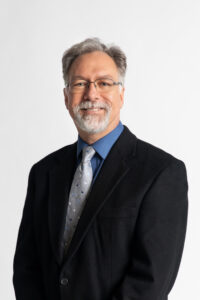 National Certified Dementia Practitioner, Founder and Attorney, published author and national presenter 
Upon receiving a Mechanical Engineering degree, Michael went to Toledo University Law School where he graduated Magna Cum Laude and became a member of the Order of the Coif which is an honor society for law school graduates who graduate in the top10% of their class. He then worked as a staff attorney for a United States Federal Judge.
After opening his office, Michael discovered his passion was helping people with their estate planning. As time went on, he discovered that while helping people with traditional estate planning focused on what happens happens upon death was very important, it failed to address the problems that occur when a family faces long term care issues. As a result, Michael now also assists clients in developing plans that answer the following crucial question: What happens, if prior to passing, you need long term care that may last for months and even years? He is a member of Elder Counsel, the National Academy of Elder Law Attorneys, the Ohio Chapter of the National Academy of Elder Law attorneys where he served as the organization's President from 2011 to 2013. He is a member of the Ohio State Bar Association and a graduate of the Veteran's Benefit Institute and is an accredited attorney with the Veteran's Administration. Michael speaks regularly on topics related to elder care and has been a at the Elder College program at BGSU Firelands campus. He is the former co-host of the television show "What are you thinking?" that focused on issues of local interest. He is a co-author of two books. The first book published in 2012 is titled Protect Your Family: Don't Write a Blank Check to the Nursing Home. The second book published in 2015 is Protect Your Family: What You Really Need to Know for the Second Half of Life.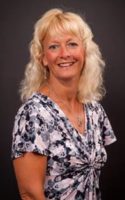 Pamela J. Brumbaugh, LSW, CDP, CADDCT, & Director of Client Services
National Certified Dementia Practitioner, National Presenter and co-author
Pam, a licensed social worker, understands that many clients may be overwhelmed caring for a loved one and she offers guidance and support. Pam is often the first person people will talk to when scheduling their initial consultation to listen to their needs and concerns to ensure that we can help them; and, if not, will refer them to the appropriate services.
Pam works closely with clients seeking Medicaid to provide a range of services, including: 1) counseling and guidance regarding long term care options; 2)assistance in applying for Medicaid; and 3) care management services. Pam is knowledgeable of the community and can assist clients/families as they navigate the myriad of community re sources. Pam is an active member of the local Financial Abuse Task Forces and the Bridge Network (a group of long term care organizations). Previously, Pam was the Executive Director of United Way of Erie County. Previous experiences include: assisting victims of crime navigating the criminal justice system as the Victim Assistance Director for the Erie County Prosecutor's Office; assisting victims of domestic violence, working as a hospital discharge planner and nursing home social worker, and as a mental health case manager. She has a Bachelor of Science in Social Work from Bowling Green State University and a Masters in Nonprofit Management and Leadership from Cleveland State University. Pam is an active Rotarian with the Sandusky Rotary Club District 6000 and an Alzheimer's Association community educator for North West Ohio Chapter a . She is a life-long resident of Sandusky. She and Michael have 2 daughters, Deidre Windaw and Amanda Fitzthum. Amanda also works at the Firm.
Kris Andrews, Legal Assistant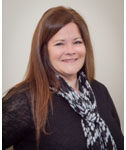 Kris joined Brumbaugh Law Firm in 2015 as a Legal Assistant.  Because of her dedication, hard work and  passion for what she does, she was promoted to Senior Paralegal this year. As Senior Paralegal, her primary focus is Estate Administration, which includes Trust administration and Probate cases. Kris provides support to our clients as she works with them to ensure that all documents are filed timely and that we adhere to the rules of the various courts. Kris also assists clients who seek guidance with their Estate Planning.  
Kris, from Montana, obtained her Bachelors in Paralegal Studies from the University of Great Falls in 1995,graduating cum laude. Following in her father's footsteps, who was the Teton County Prosecutor in Montana, Kris attended the University of Denver, College of Law, where she obtained her Juris Doctorate in 1999.
In 2000, Kris was hired as an Assistant City Attorney for the Denver City Attorney's Office, prosecuting municipal criminal code and state traffic violations. In 2005, she transitioned to the Denver Municipal Defenders Office, defending indigent individuals facing domestic violence and state traffic violations. She also worked closely with Judges, prosecutors, and community outreach programs to assist women suffering from substance abuse related crimes resolve criminal cases.
Kris has a daughter and two grandchildren and moved to Ohio to spend more time with her family. In her spare time, Kris likes to read and spend time with her family.
Amanda Fitzthum, Client Services Coordinator of Medicaid
As the Client Services Coordinator of Medicaid, Amanda works closely with the legal team to provide the most exceptional satisfaction for our clients. She acts as a liaison between the client and the legal team. You may also see her at one of our free seminars as she gathers demographic information and assists with the details. Amanda comes to us from the Raleigh, North Carolina area.
Maris Brenner, Client Concierge
As Client Concierge, Maris will often be the first person you see upon arrival at Brumbaugh Law Firm.
Always happy and helpful, she welcomes clients  and keeps communications flowing.  She assists with  many other tasks in our offices, including keeping everything running smoothly.
A resident of Sandusky, Maris retired from Kalahari Resort in 2016 where she led the Sales & Marketing team for ten years and worked as Community Relations Director in her last two years. She is an active member of the Sandusky Rotary Club and  in 2018-2019 served as District Governor for Rotary 6600  traveling to 63 clubs in Ohio. She also served on the Ohio Travel Association statewide Board of Directors  and on the United Way of Erie County and Lake Erie Shores and Islands Board for multiple years.
She is an avid Fantasy Football Player loves the lake, and is still learning how to understand her "Bitty Kitty".
Tyrene Martheze, Client Services Coordinator
As Client Services Coordinator, Tyerene works closely with Pam to help those who are applying for Medicaid. She also assists the rest of the team with various Administrative Duties.
Before joining Brumbaugh Law Firm, Tyerene worked at a Multinational Pharmaceutical company for 13 years, as a Personal Assistant/Department Secretary for 10 years and then a Pharmaceutical Sales  Representative for 3 years. 
Tyerene enjoys reading, painting and spending time with her "Furry Kid" Zues, Athena and Nyx.