Brumbaugh Law Firm is an estate and elder care planning law firm focused on helping people through the complex and confusing maze of balancing the desire to live independently as long as possible while preserving the family assets from the cost of probate and long-term care. While these are the faces you may deal with and see, Brumbaugh Law Firm has several other team members that are not client facing working behind the scenes.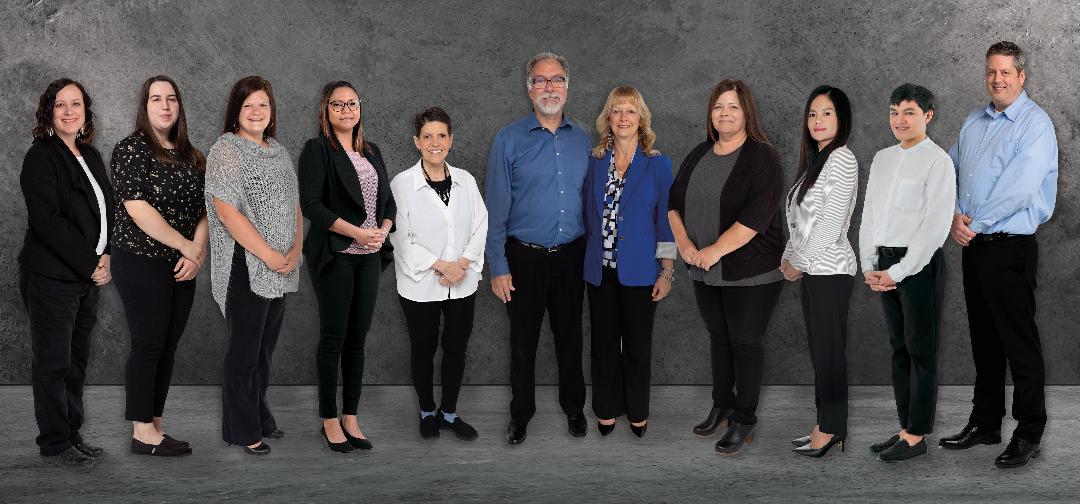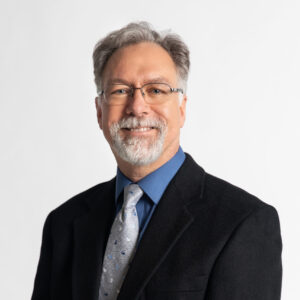 About Michael L. Brumbaugh, Co., LPA
National Certified Dementia Practitioner, Founder and Attorney, published author and national presenter
Upon receiving a Mechanical Engineering degree, Michael went to Toledo University Law School where he graduated Magna Cum Laude and became a member of the Order of the Coif which is an honor society for law school graduates who graduate in the top10% of their class. He then worked as a staff attorney for a United States Federal Judge.
After opening his office, Michael discovered his passion was helping people with their estate planning. As time went on, he discovered that while helping people with traditional estate planning focused on what happens happens upon death was very important, it failed to address the problems that occur when a family faces long term care issues. As a result, Michael now also assists clients in developing plans that answer the following crucial question: What happens, if prior to passing, you need long term care that may last for months and even years? He is a member of Elder Counsel, the National Academy of Elder Law Attorneys, the Ohio Chapter of the National Academy of Elder Law attorneys where he served as the organization's President from 2011 to 2013. He is a member of the Ohio State Bar Association and a graduate of the Veteran's Benefit Institute and is an accredited attorney with the Veteran's Administration.
Michael practices in the areas of estate planning and elder law, helping clients and their families to integrate their legal, financial, and personal care needs into a plan to enhance the quality of life for seniors, those with disabilities, and their families. He assists families to protect assets, coordinate care, and gain peace of mind.
He is a frequent speaker and presenter to seniors, caregivers, support groups, and the general public. He does monthly workshops to educate people on the pitfalls to avoid when planning and how to protect themselves and their families.
He is also an author and co-author of several books.
Co-author, "Don't Go Broke in a Nursing Home!"
Co-author, "Tax-Free Money for Long-Term Care"
Co-Author, "You're Not Alone: Living as an Alzheimer's Caregiver"
Co-Author, "You're Not Alone: Living with Alzheimer's Disease"
Co-Author, "You're Not Alone: Living with Dementia"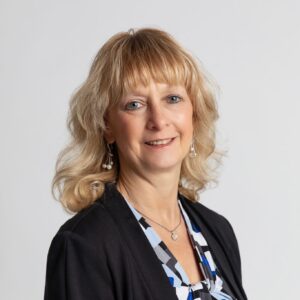 Pamela J. Brumbaugh, LSW, CDP, CADDCT, & Director of Client Services
National Certified Dementia Practitioner, National Presenter and co-author
Pam is a licensed social worker and is a Certified Dementia Practitioner (CDP) and a Certified Dementia Practitioner trainer. During her career, she has worked with countless families in various arenas. She has been using her compassion, knowledge and skills at Brumbaugh Law Firm since 2015. She understands that those who come to the firm may be overwhelmed caring for a loved one and she offers guidance and support.
Pam leads the long term care team and works closely with families dealing Alzheimer's, dementia or other types of debilitating illnesses seeking long term care and Medicaid to provide a range of services, including: 1) short term counseling and guidance regarding long term care options; 2) assistance in applying for Medicaid including reviewing documents to determine if they will comply with Medicaid rules, assisting with strategy, and working with Medicaid caseworkers; and 3) care management and navigation services. Pam is knowledgeable of the community and can assist families as they navigate the myriad of community services.
Pam is an active member of the local Financial Abuse Task Forces and the Bridge Network (a group of long term care organizations ).
Previously, Pam served as: Executive Director of United Way of Erie County Victim Assistance Director for the Erie County Prosecutor's Office to assist victims of crime navigating the criminal justice system; social worker for Safe Harbor Domestic Violence Shelter assisting victims of violence; and, social worker/discharge planner for Fisher Titus Hospital and Norwalk Memorial Home. Pam has a Bachelor of Science in Social Work from Bowling Green State University and a Masters in Nonprofit Management and Leadership from Cleveland State University. Pam is an active Rotarian with the Sandusky Rotary Club and is a Community Educator for the NW Ohio Alzheimer's Association. She is a life-long resident of Sandusky. She and Michael have 2 daughters, Deidre Windau and Amanda Fitzthum. Amanda also works at the Firm.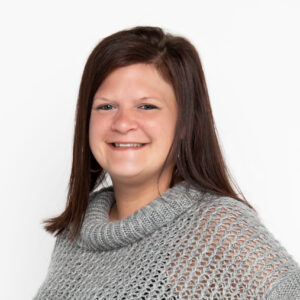 Amanda Fitzthum
Operations Manager
Amanda joined the firm in 2019 as a Client Services Coordinator and in 2021 was promoted to the position of Operations Manager. Her focus is on the operations side of the firm. She loves to think about process and procedure, ultimately ensuring a positive client experience. Amanda brings to the Firm her innate ability for project management, administration and client engagement… all along with a love of interaction with people.
Amanda is the daughter of Michael and Pam. She returned to the area from Raleigh, North Carolina to work at the Firm. She is married to Josh and has two fur babies.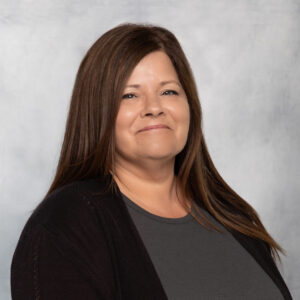 Kris Andrews
Senior Paralegal
Kris joined Brumbaugh Law Firm in 2015 as a Legal Assistant. Because of her dedication, hard work and passion for what she does, she was promoted to Senior Paralegal in 2022. As Senior Paralegal, Kris works on with estate planning and Estate Administration (includes Trust administration and Probate) cases. She helps Michael prepare clients' estates with the best protection possible. Kris has compassion with clients are navigating paperwork and the legal requirements of Estate Administration.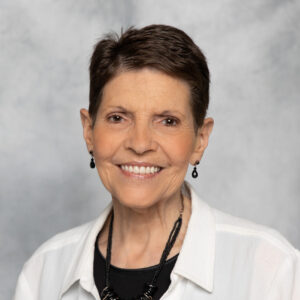 Maris Brenner
Client Concierge
As Client Concierge, Maris will often be the first person you see upon arrival at Brumbaugh Law Firm.
Always happy and helpful, she welcomes clients and keeps communications flowing. She assists with many other tasks in our offices, including keeping everything running smoothly.
A resident of Sandusky, Maris retired from Kalahari Resort in 2016 where she led the Sales & Marketing team for ten years and worked as Community Relations Director in her last two years. She is an active member of the Sandusky Rotary Club and in 2018-2019 served as District Governor for Rotary 6600 traveling to 63 clubs in Ohio. She also served on the Ohio Travel Association statewide Board of Directors and on the United Way of Erie County and Lake Erie Shores and Islands Board for multiple years.
She is an avid Fantasy Football Player loves the lake, and is still learning how to understand her "Bitty Kitty".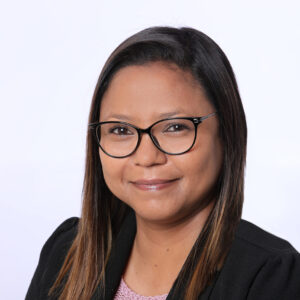 Tyrene Martheze
Client Services Coordinator
As Client Services Coordinator, Tyerene works closely with Pam to help those who are applying for Medicaid. She also assists the rest of the team with various Administrative Duties.
Before joining Brumbaugh Law Firm, Tyerene worked at a Multinational Pharmaceutical company for 13 years, as a Personal Assistant/Department Secretary for 10 years and then a Pharmaceutical Sales Representative for 3 years. Tyerene enjoys reading, painting and spending time with her "Furry Kid" Zues, Athena and Nyx.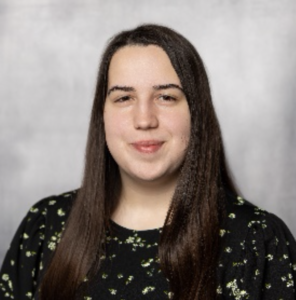 Susan Strickfaden
Client Relations Specialist
Susan joined the firm in August,2022 as an Administrative Assistant. Recently, she was promoted to Client Relations Specialist and talks to our potential clients. Her ability to ensure a positive client experience while working with our firm are welcoming traits. Her focus is on customer service and satisfaction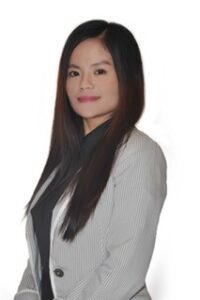 Sheryl Bulatao Jr.
Junior Paralegal
Sheryl has a Bachelor's Degree of Arts in Political Science. She is a dedicated professional with an extensive background in a variety of office administration duties as She worked for over 10 years as Administrative Officer and Secretary in five star resorts in Dubai, UAE. She moved back to the Philippines in 2019 and then worked as an Executive Legal Assistant with Legalist, Inc in San Francisco, California before joining Brumbaugh Law Firm in January 2022.
She loves going to the gym and hiking but a day with her dogs on the beach is happiness for me.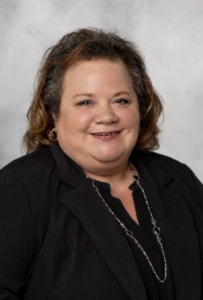 Suzan Nieset
Junior Paralegal
Suzan is an accomplished legal professional with over 30 years in the field. She attended Georgia Gwinnett College and received Certification as a Legal Assistant in 1993, an Associate of Science in 2005, and a Bachelor of Business Administration in 2013. Suzan served as president-elect of the Northeast Ohio National Association of Legal Support Professionals 2014-2015 and served as president 2015-2016. She especially is proud of her work with that organization promoting continuing legal education.
Over the course of her career, she has developed a deep empathy of the hardships families face and she is dedicated to helping guide and support folks through those challenging times. She joined Brumbaugh Law Firm in January, 2023.
Although a native of Ohio, Suzan raised her family in Georgia where they spent endless hours at Lake Lanier. Although she is an "Ohio State Buckeye" by birth, both she and her son, Tom, are devoted Georgia Bulldog fans ("Go Dawgs!"). Outside the office she enjoys spending time with family and friends. If you can't find her try the nearest lake or ocean!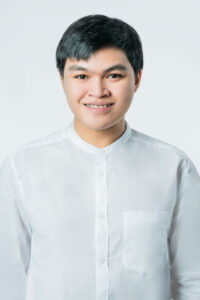 Seth Arcillas Jr.
Junior Paralegal Estate Planning
Seth has a Bachelor of Science in Business Administration and completed his internship at a PR and events management company wherein he worked with different brands including MAC Cosmetics and UBER. Seth started his legal career in 2018 as a legal assistant in a personal injury law firm practicing in the State of Texas and Georgia. He has over 4 years of combined experience in both litigation and pre-litigation. He joined Brumbaugh Law Firm in May 2022 and works closely with the estate planning team by drafting the various estate planning documents.

In his free time, he enjoys hanging out in the coffee shop, food trips, watching tv series and walking around the city.
Candece Daly
Junior Paralegal Estate Planning
Candece graduated with a bachelor's degree in business major in Financial Management at La Salle University. Her career started working as a Fraud Analyst in bank for four years before getting hired by Brumbaugh Law Firm as Junior Paralegal in June 2022.
Candece spends most of her time reading business and investments books and enjoys binge-watching legal movies series. She has dog named Alexander from the Broadway American Musical ``Hamilton``, an indication that she is a huge fan of the Theater.
Jody Patynko
Longterm Care Specialist
Jody Patynko comes to the Brumbaugh Law Firm with over 10 years of experience as a LicensedNursing Home Administrator. She graduated from Bowling Green State University with a bachelor'sdegree in Gerontology-Long Term Care Administration. She also has an associate's degree from TerraState Community College with a focus as a social work assistant. She has spent over 20 years as anAdvocate for people, include crime victims, women, children and the elderly population. Jody is aCertified Dementia Practitioner who is passionate about helping seniors and families and offeringcommunity resources.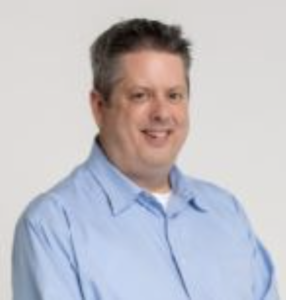 Bill Watson
Associate Attorney