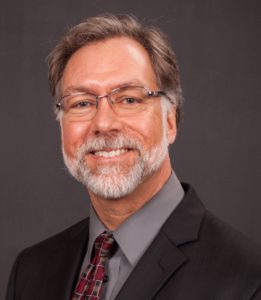 About Michael L. Brumbaugh, Co. LPA
Michael's estate and elder care planning law firm is focused on helping clients through the complex and confusing maze of balancing the desire to live independently as long as possible while preserving the family assets from the costs of probate and long term care.
Upon receiving a Mechanical Engineering degree, Michael went to law school where he graduated Magna Cum Laude and became a member of the Order of the Coif which is an honor society for law school graduates who graduate in the top 10% of their class.  He then worked as a staff attorney for a United States Federal Judge.
After opening his own office, Michael discovered his passion was helping people with their estate planning.  As time went on, he discovered that while helping people with traditional estate planning focused on what happens upon death was very important, it failed to address the problems that occur when a family faces long term care issues.   As a result, Michael now also assists clients in developing plans that answer the following crucial question:  What happens, if prior to passing, you need long term care that may last for months and even years?
Michael's law firm focuses exclusively in the areas of estate planning and elder care.  He is a member of Elder Counsel, the National Academy of Elder Law Attorneys, the Ohio Chapter of the National Academy of Elder Law attorneys where he served as the organization's President from 2011 to 2013.  He is a member of the Ohio State Bar Association and a graduate of the Veteran's Benefit Institute and is an accredited attorney with the Veteran's Administration.
Michael speaks regularly to the public on topics related to elder care and is a past presenter at the Elder College program at Bowling Green State University, Firelands campus.  He is the former co-host of the television show "What are you thinking?" that focused on issues of local interest.  He is a co-author of two books on issues related to elder care.  The first book published in 2012 is titled Protect Your Family: Don't Write a Blank Check to the Nursing Home.  The second book published in 2015 is Protect Your Family: What You Really Need to Know for the Second Half of Life.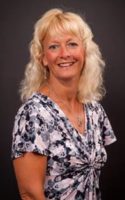 Pamela J. Brumbaugh, LSW & Director of Client Services
Pam is the Director of Client Services and she joined the Law Office because she has a passion for helping people. She understands that many of our clients may be overwhelmed caring for a loved one and she wants to offer guidance and support. As the Director of Client Services, Pam is often the first person people will talk to when scheduling their initial consultation to listen to their needs and concerns to ensure that we can help them; and, if not, will refer them to the appropriate services.
Pam also works closely with Michael to assist our clients who need long term care to provide a range of services, including: 1) counseling and guidance on regarding long term care options; 2) assistance in qualifying for Medicaid; and, 3) care management services. Pam is knowledgeable of many community services and can assist clients and families as they navigate the myriad of community resources. Pam is an active member of the Erie County Financial Abuse Task Force and the Bridge Network (a group of nursing home and long term care organizations).
Previously, Pam was the Executive Director of United Way of Erie County. She was also the Victim Assistance Director for the Erie County Prosecutor's Office for 12 years, assisting victims and their families navigating the criminal justice system for 12 years. Her previous experience also includes assisting victims of domestic violence, working as a hospital discharge planner and nursing home social worker, and as a mental health case manager.
Pam is an active Rotarian with the Sandusky Rotary Club.
Kris Andrews, Legal Assistant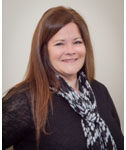 Kris is employed as a legal assistant whose primary area of focus is Estate Administration, which includes Trust administration and Probate cases. Kris provides support to our clients as she works with them to ensure that all documents are filed timely and that we adhere to the rules of the various courts.  Kris also works closely with Michael on with our clients who seek guidance with their Estate Planning.
Kris is originally from Montana, where she obtained her Bachelors in Paralegal Studies from the University of Great Falls in 1995, graduating cum laude.  Following in her father's footsteps, who was the Teton County Prosecutor in Montana, Kris attended the University of Denver, College of Law, where she obtained her Juris Doctorate in 1999.
In 2000, Kris was hired an Assistant City Attorney for the Denver City Attorney's Office, prosecuting municipal criminal code and state traffic violations.  In 2005, she transitioned to the Denver Municipal Defenders Office, defending indigent individuals facing domestic violence and state traffic violations.  She also worked closely with Judges, prosecutors, and community outreach programs to assist women suffering from substance abuse related crimes resolve criminal cases.
Kris has a daughter and two grandchildren and moved to Ohio to spend more time with her family.  In her spare time, Kris likes to read, spend time with her family and walk her dog through East Harbor State Park.
"I've learned that people will forget what you said, people will forget what you did, but people will never forget how you made them feel."   ― Maya Angelou
Josh Sorrell, Client Service Coordinator of Estate Planning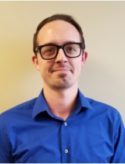 As the Client Services Coordinator of Estate Planning, Josh works closely with the legal team to provide the most exceptional satisfaction for our clients. His primary responsibility is to draft appropriate documents and make sure your case keeps moving. Josh may be contacting you to obtain additional information as he completes your estate planning documents.
Making the transition from long term care for Clyde Gardens Place (an assisted living facility), where he worked for five years in Facility Maintenance. Josh has a Bachelor's degree in Business Administration from Grand Canyon University.
Josh, resides with his wife Jennifer in Bellevue Ohio, where Josh has lived his whole life. Josh and Jennifer are expecting their first child in 2018. Josh is also actively involved in his church and youth ministry. In any spare time he can find, Josh enjoys wood working and cooking.
Do all the good you can, by all the means you can, in all the ways you can, in all the places you can, at all the times you can, to all the people you can, as long as ever you can." John Wesley
Jennifer Wertz, Client Service Coordinator of Medicaid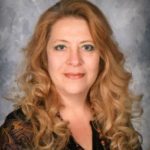 Jennifer comes to our firm with a varied background in grants management, social services, teaching, marketing, and media production. Most recently she oversaw the Success for Youth program at EHOVE Career Center helping young adults with barriers to employment reach their full potential. It was through this program that she gained her expertise with governmental policies and procedures which she is now putting to use assisting clients through the Medicaid application process.
After earning her A.A. in Humanities from Bowling Green State University, she moved to the Carolinas to complete her B.A. in Drama and Fine Art from Coker College. Ten years later she returned to her home state to live with her partner, Tom Koba, a filmmaker. After his death, she moved to Sandusky where she now lives with her rescued cats and dog. Outside of work, she is very active in area theatre and loves to hike, garden, and decorate her home.
Yvette Rankins, Client Concierge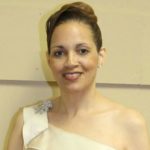 As the Client Concierge, Yvette greets guests as they arrive in our office. She is the mastermind that schedules and organizes appointments. Her knowledge and skills lend support to smooth daily operations. Yvette may be contacting you to obtain additional information as she completes your documents.
Yvette comes to us from the Erie County Board of Elections where she held the position of Deputy  Director. She attended Edinboro University of  Pennsylvania where she studied Communications. Yvette obtained paralegal certification from Lorain County Community College.
Yvette is originally from Norwalk, but now resides in Sandusky with her husband Ken. They have 2 children, Ryan and Haley, and a granddaughter Adrianne.
"What lies behind you and what lies in front of you, pales in comparison to what lies inside of you." Ralph Waldo Emerson
Kevin Holloway, Bookkeeper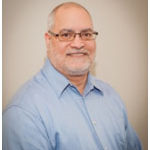 As our bookkeeper, Kevin processes all client fees and tracks the finances for the office. He also assists with answering the phone when needed and greeting our clients.
Kevin grew up just south of Akron and moved to Sandusky in 1990 with his wife Stacy Williams.  They have 2 children, Felicia and Cordell, and a dog Murphy.
Kevin graduated from Heidelberg College in 1985, with a Bachelor of Science in Business Administration.  He has spent the past 14 years working for various non-profit organizations, including the Sandusky Area YMCA, the Vermilion Family YMCA, Erie County United Way and New Agrarian Center.
"Positive thinking will let you do everything better than negative thinking will." Zig Zigler
We're Hiring!