Elder Care Navigation
A roadmap for life… designed with YOU & YOUR FAMILY in mind!

 
Handle every health care curve (expected & unexpected) with absolute ease:
Brumbaugh Law Firm works as a team to unravel the twisted road that is long-term care! We are the "go-to" resource for qualified, supportive, and objective advice. A trustworthy team with years of experience helping families successfully navigate through the "potholes" encountered along the long-term care journey.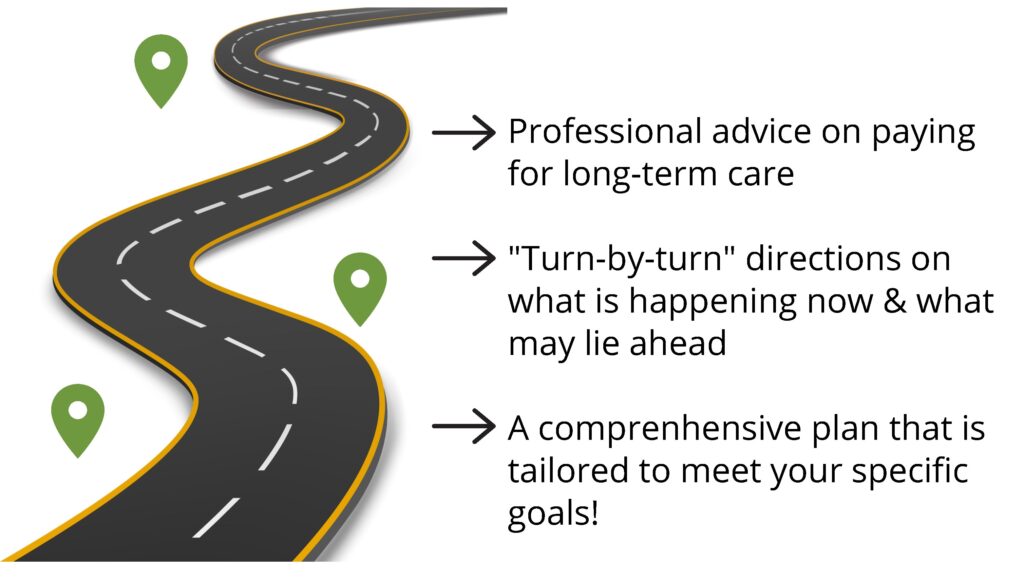 3 Principal Goals of Elder Care Navigation:
 

Focus on a loved one's good health, safety, and well-being

 

Make dependable decisions regarding a family's long-term care needs while keeping their goals in mind

 

Offer viable financial solutions in paying for long-term care

 
An Elder Care Navigation Plan Includes:
Essential legal documents i.e., Powers of Attorney, Wills, Trusts, etc.

 

All meetings and appointments

 

Access to who acts as a liaison between

 
Every Elder Care Plan is different & customized to fit a family's needs, desires and goals.