Get The help you need TODAY!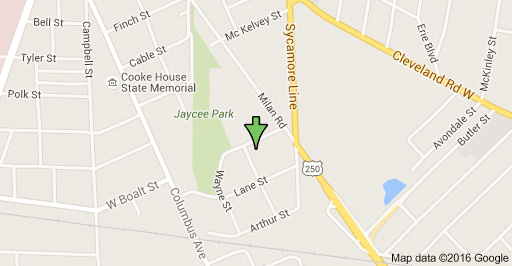 ---
Our Office Location:
Brumbaugh Law Firm
310 East Boalt Street, Suite E
Sandusky, Ohio 44870
419.504.4674
[email protected]
Michael and Pam and the team believe that every family deserves the strongest possible protection and the chance to control their money and assets in later life, especially if there's an unexpected event – no matter what! For example, we've seen unsuspecting families have the money that they've worked all their life to save, taken from them to pay for nursing home care. This can be avoided!
3 Good Reasons To SCHEDULE NOW!
Discover how to legally protect money & assets
Get immediate next steps
Be free from worry with an expert by your side
Being in control of your money that you've worked all your life to secure is essential if you want to pass on your legacy to your family with peace of mind. If you are not prepared, you may lose nearly everything and see your life's savings wiped out due the cost of nursing home care or have children see half of their inheritance stolen away by a son-in-law or daughter-in-law after they get divorced.
For more than 20 years, Michael Brumbaugh and his team have protected countless families and their hard earned money from life's events including incapacity and death.
Want to avoid being out of control when you least expect it? Act now. Call our Brumbaugh estate planning and elder law firm today at 419.504.4674 to schedule your consultation.
Michael and his team's ability to listen to you, map out an estate planning strategy and follow through with aggressive advocacy is invaluable in securing a safer future.
---
Here's what you should expect on your path to greater peace of mind:
Let's Talk and Schedule a Consultation
After you contact us by phone or email, we'll need to talk to you before our initial consultation. The purpose of the call enables us to gather preliminary information so we can tell you if we're the right firm for you. At that point we aren't yet your lawyer, until after our initial consultation when you tell us to move ahead.
This initial consultation is your first step toward peace of mind. We work through what's facing you and create your personalized plan. We've been practicing elder law and estate planning for over ten years. You'll get clear direction and advice that's easy to understand. Whether you're planning ahead or navigating a crisis situation, we'll listen and develop an action plan. The initial consultation is designed to understand your situation and goals, and to help you move forward.
---
What is an Initial Consultation?
During your initial consultation, we'll take the time before anything else to understand your situation, your goals and what's worrying you. For many of our clients, this is the first time they have had to make these kinds of decisions. We'll help you get your "ducks in a row" if you're planning ahead. Or if you're facing an immediate crisis situation requiring care for your spouse or parent, we'll tailor a strategy to meet your expectations and help you through this in a way that's best for you and your family.
At the end of your consultation, you'll be quoted a flat fee for our services if you wish to hire us to help you. This fee will cover all of our services, including phone calls, photocopies, and faxes.
As a preview, most initial consultations last about 90 minutes.  To help you make the best use of that time we'll want you to bring to the consultation some information about your family and financial situation, and copies of current estate planning documents (such as wills, trusts, powers of attorney). During this time you're encouraged to ask questions and to understand the options available to you. You're welcome to call us even after your consultation. If you think of something else to ask, we're only a phone call or email away.
---
Our firm assists clients with elder law issues and estate planning in Erie, Huron, Ottawa and surrounding counties in Ohio.