WHAT MAKES US UNIQUE?
We have a social worker on staff that advocates for our clients – Gives us a personable approach and allows us to handhold through the process. We bring in the human element to this sensitive topic.
We Care – We take a compassionate approach, with patience. We have a team of

 

good listeners who provide understanding. We strive to meet our clients where they are. We are relatable. Our goal is to create the best plan for our clients and their families based upon their goals.

 

We care about the "WHY".
Team approach to our services – Many competitors take an isolated approach. We take a team approach which brings all of our expertise and specialists together to offer a holistic plan for our clients and their families. We will also work with our clients' team of professional to create the best solution for them.
Community Involvement – Giving back to the community is part of our core values.
Locally owned and operated – We believe it's important to keep business local.

 

We have been locally owned and operated for the past 20+ years.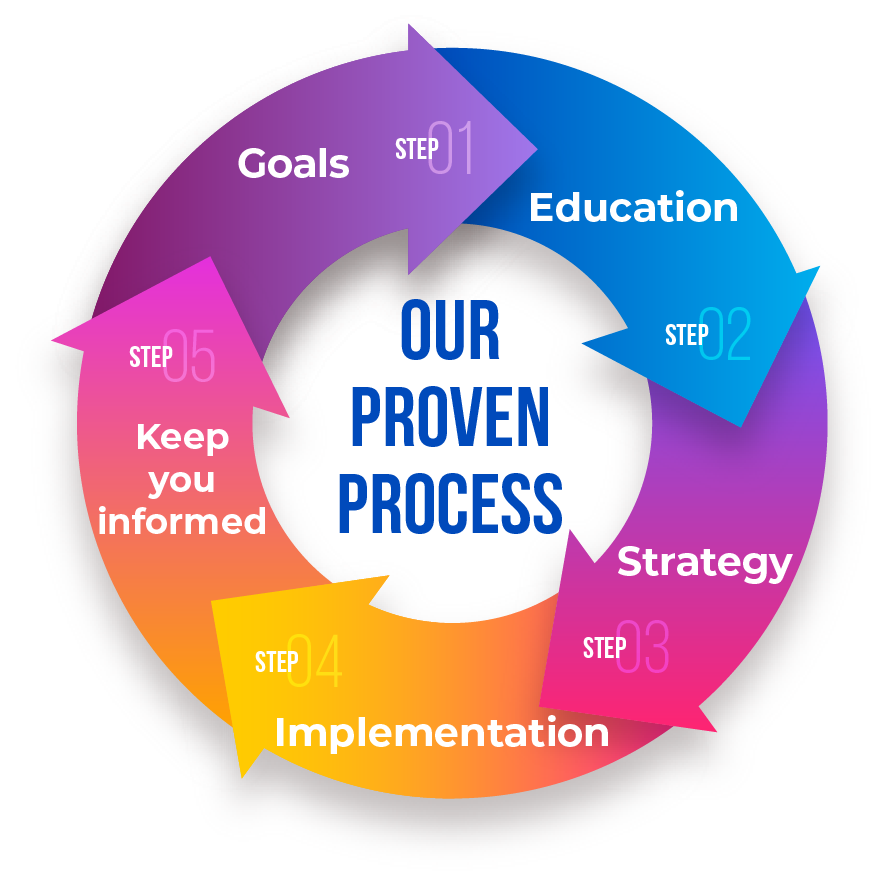 We work to understand client's goals. We provide education to empower them to make the best decisions. We offer strategies. We help to implement the plan. We will then keep you informed during the process and even, after.